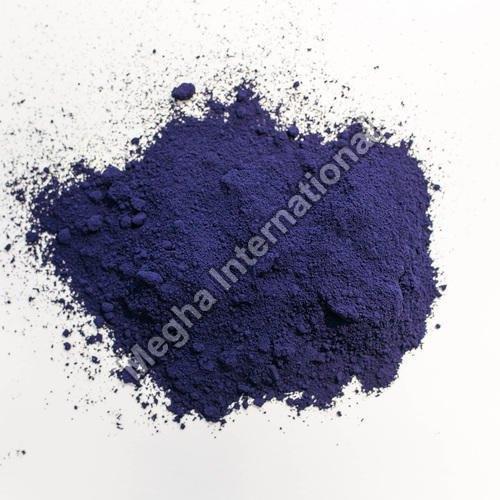 Smoke dyes or smoke colors are powder dyes manufactured to a very high specification. The smoke dye powder also known as smoke bomb powder and is used to produce colored pyrotechnic smoke (a colorful and vibrant smoke). When ignited, the smoke dye powder can produce smoke of different colors like blue, purple, green, orange, red, yellow, etc.


The smoke dye powder is prepared by combining organic dyes and oxidizing agents. Potassium chlorate and potassium nitrate are the oxidizing agents used to manufacture smoke dye powder. The oxidizing agent in smoke dye powder provides the required oxygen to support the combustion process while fluorescein or anthracene (the organic dyes in smoke dye powder) give vibrant colors to the smoke. The smoke dye powder is properly ground to ensure a smooth release of colored smoke when burned. Smoke dye powder exporters from India play a vital role in making the product supplied to various parts of the world. They provide a wide range of smoke dye powder for various applications. In this article, we will discuss some of the uses of smoke dye powder:


1. Used in Entertainment Event And Pyrotechnic Displays:
Smoke bombs containing smoke dye powder are used to form eye-catching effects during various events, festivals, music concerts, stage shows, etc. The intensely hued smoke creates a mesmerizing atmosphere, providing an extraordinary experience to the audience.


2. Used In Video Shootings:
Filmmakers, videographers, and photographers use smoke dye powder to bring a unique touch to their shots. By using smoke of different colors, they create exciting and dreamlike backgrounds to make their videos and images more attractive.


3. Used In Various Military Scenarios:
The smoke dye powder is used to make colored smoke grenades. These grenades are used for signaling during training exercises in military or search & rescue missions. The colored smoke help find the particular locations or units, enabling better communication and coordination in anarchic situations.


4. Used In Various Scientific And Industrial Applications:
The smoke dye powder also finds applications in various scientific and industrial applications. Often, smoke dye powder is used in wind tunnel studies to identify turbulence and airflow patterns. The researchers release the colored smoke into the wind tunnel to study the movement of air around the objects and improve aerodynamics. This powder is used to track weather patterns, air movement, and dispersion of pollutants. The colored smoke helps the researchers understand climatic dynamics, optimizing the weather forecasting models.


5. Used In Firefighting And Fire Safety Training Exercises:
Colored smoke released by smoke dye powder is used during firefighting and fire safety training exercises. Creating real fire scenarios with the help of colored smoke, firefighters practice navigating through environments filled with smoke and develop necessary plans to have control over the worst conditions.


Although smoke dye powder is an essential chemical compound that has numerous practical applications, it is vital to handle this helpful product with great care and caution. Misuse or mishandling of this product can cause respiratory problems, burns, or fire hazards. So, it is crucial to follow the guidelines provided by the smoke dye powder manufacturers to ensure your safety and your surrounding environment.