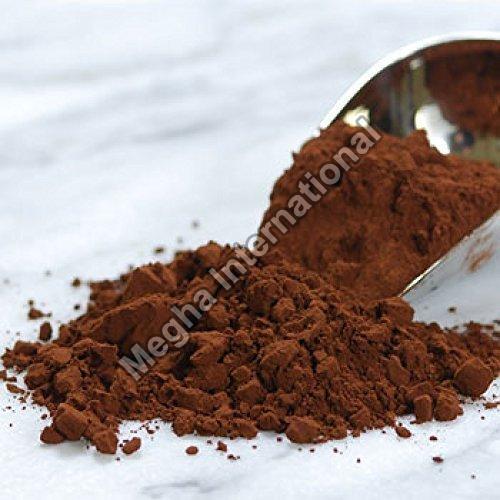 The food sector is always changing, and tastes are very important in both food and beverages. While certain colours may reach the real fruit, others cannot. Some colours signify a distinct flavour. So, what would an individual do? To give the meal a certain hue and flavour, they employ food colouring.


A restaurant, hotel, café, or manufacturer of consumable goods needs require food colours often and in significant amounts. The following are a few considerations you need to make before selecting a food colour manufacturing company in India.


Which Type of Food Colouring Do You Need?

• Liquid Dye
Just apply drops at a time to the object you are colouring. The colour is less powerful, so you may keep adding until you have the tone you want. Popular uses for the liquid colour include dyeing bread, batter, and frosting.
• Gel Paste Dye
Gel paste colour is quite potent. The paste's colour is so vivid that it's preferable to apply very little at a time. Because of this, you ought to utilise it when baking cakes that require a lot of colouring. This kind of food colouring is also the one to use when making frostings or icings.
• Natural Food Colourings
Use a drop at a time until you attain the desired hue when using natural food colourings. If you want natural colours, you ought to utilise them in cakes, pastries, and bread. They are a healthier alternative, particularly if you produce allergen-free baked items.
Things To Keep in Mind While Selecting Food Colour Manufacturing in India
PROVIDER COST
Knowing their price should be your first consideration before choosing a food colour provider. This is a crucial step to take while searching for a new provider. Given that you are aware of the items you must purchase, you must have a figure in mind. However, pricing might differ across vendors. So you should compare costs to discover the greatest offer that will match your needs. Don't be afraid to slightly increase your expenditure.

IMPROVED QUALITY
You must understand as a company owner that costs and standards are related. The item would be greater or slightly better if the provider was charging more for it. Since that's when you be able to live up to your standards and those of your clients.

YEARS OF EXPLOITATION
Finding a trustworthy source when selecting a food colour provider will be simple if the supplier is an experienced expert. You must want to establish a long-term partnership with the provider. Therefore, go above and above to learn about their years of expertise. Visit their website to learn more about them in-depth. This way you will have a better idea of what to anticipate from them. If you have any questions, don't be hesitant to ask them right away.

MACHINERY FACILITIES
A company's presence in a given nation does not always indicate that it is producing or storing goods there. So, you must find out where a certain food colour supplier's manufacturing company are. A nearby supplier will guarantee a shorter lead time as well as simple returns and exchanges. Be mindful of the item's delivery schedules and how they're going to help you if your supplier is abroad.


PRESENCE & SUPPORT IN MARKETING
The provider must now have a strong online presence, including a website that customers may access. This is a means to learn how the business represents its brand and supports the success of its customers. Verify the company's availability of product details, including a description, photos, and more.


The majority of the time people use food colouring to enhance a dish's natural colour. Mostly because we have a tendency to link particular hues to particular tastes. Food colour may affect the perception of the flavour in a variety of foods, including dips, soups, sweets, and wine.