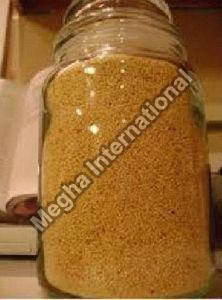 Learn how to use food colouring from Food Colors Suppliers in Mumbai, to make your icings, candies, and other sweet treats shine out whether you're creating Grandma's red velvet cake or putting the finishing touches to your festive cookies. While most chefs often use liquid colouring, there are other choices available as well, and each has advantages and disadvantages.
Conventional Food Colouring In A Liquid Form:
A less expensive alternative for food colouring is traditional liquid colouring. The sort that works best when you want a lighter hue is this one. It may take many bottles to achieve a deep, brilliant hue with big delicacies like cakes. However, the lovely coloured filling in these beautiful cream wafers may be made with only a tiny bit of batter.
To produce liquid food colouring, synthetic dye is often dissolved in water. Small plastic squeeze bottles, which are frequently used for sale, are perfect for novices since they let you add as many (or as few) drops as you wish until you get the desired colour.
Liquid Gel Dye:
As with its conventional cousin, liquid gel dye is composed of synthetic colouring in a base of water, glycerin, or corn syrup. It is offered in little dropper vials much like regular liquid colour. But that is the extent of their commonalities. Squeezing a liquid gel dye container releases a considerably thicker, gel-like liquid. A little of the dye goes a long way because it is very concentrated. This kind of food colouring is excellent for producing vibrant colours. Liquid gel dye has the drawback of being less widely accessible than conventional liquid dye and being more challenging to locate.
Gel Paste Dye:
If you want to give a large quantity of batter a striking appearance, it's worth the journey even though you'll probably only be able to purchase this concentrated gel at a specialist shop. It uses synthetic colouring with a base of water, glycerin, or corn syrup, just as liquid gel dye. The paste is put into little pots or jars for storage. Gel paste colours are quite thick, so it's better to gather the paste using a toothpick and add very little quantities at a time to the object you're colouring.
This is an excellent alternative if you're trying to prevent a mess, have clumsy hands, or there are youngsters involved because its liquid components can spill and spatter. This is not the ideal option if you are unsure of how deep you want your colour to seem. There isn't much room for trial and error. Additionally, because of its semi-solid form, it might be challenging to incorporate into the dough.
Powdered Dye:
Powdered colours from Wholesale Food Colors Suppliers in Mumbai are produced using synthetic colouring instead of glycerin, maize syrup, or water. They are offered as a completely dry powder in jars. You may use it in a variety of ways, such as by adding a pinch to your dry ingredients or mixing it with a few droplets of clear alcohol to get a paint-like thickness. Even food may be dusted with it for a delicate touch.
For recipes that are vulnerable to any additional liquid, such as chocolate or macarons, powdered colour from Food Colors Suppliers, is the best option. However, use with caution as the powder might result in a very dark hue.